17.02.2014 15:49
BitTorrent to Launch Live Video Streaming App Soon
By

Akash KJ , February 16, 2014 11:19 AM GMT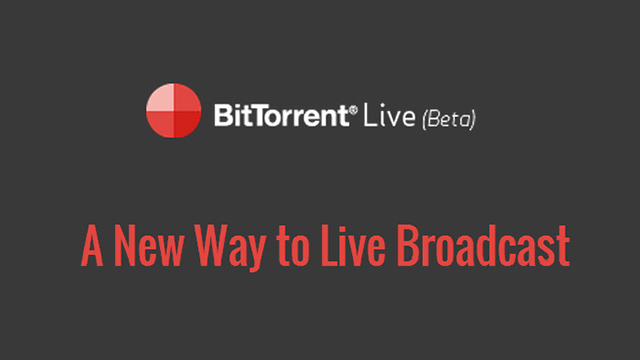 Users will soon be able to broadcast live videos from their phones thanks to an upcoming app from BitTorrent.
"Broadcast has left the studio," says a blog post, adding: "The 24 hour news cycle is something we bring with us, now: the breaking stories of our lives, passed along by phone. Mobile has changed the way we talk and listen. We're looking to change how it works."
In 2013, BitTorrent Live was launched as a closed Beta experiment offering users the possibility of broadcasting and streaming live videos for free.
The most impressive aspect about BitTorrent Live is that users won't have to rely on any single company's servers for their broadcasting needs.
Instead, BitTorrent Live uses a peer-to-peer system by which the broadcaster sends his video to a handful of viewers. These viewers watch the video while sending it out to even more people, creating a massive chain of people who send it to more and more people.
Bit Torrent Live has been maturing over the last year, says the company. Just like the original service, the app too will launch in an unfinished version, as an alpha.
The idea behind BitTorrent live is to "remove bandwidth, cost, and infrastructure as barriers to streaming. It's also designed to solve for breakage. BitTorrent Live is built for big stories. The more people that tune in, the more resilient the stream".